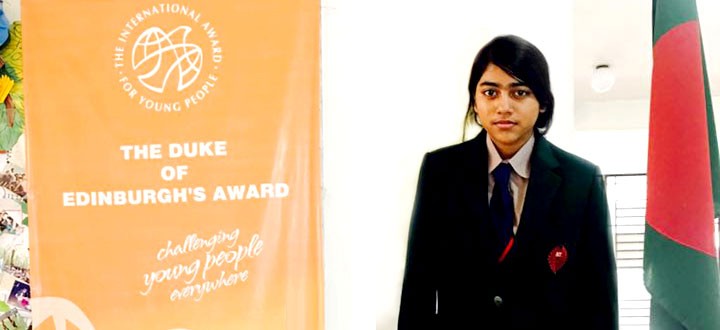 Duke of Edinburgh's Award ceremony

Congratulations to our student KAREEN BAYAZID of Class IX A! She has been invited to attend the Duke of Edinburgh's Award Ceremony at Buckingham Palace!
Along with our Founder-Principal Ms Lubna Choudhury, Kareen will be awarded by His Royal Highness, Prince Phillip- the Duke of Edinburgh himself!
The Award is in recognition of the progress and hard work B.I.T and Kareen have made towards the Gold program- A great honour indeed.
We wish you both the best of luck tomorrow!
You make B.I.T -and our country- so proud!