Bangladesh International Tutorial celebrating 35th founding anniversary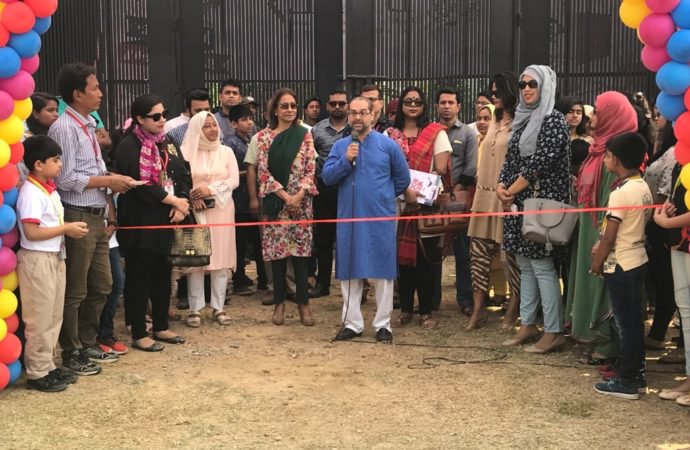 Bangladesh International Tutorial celebrating 35th founding anniversary
The Dhaka Tribune's Editor-in-Chief Zafar Sobhan was the chief guest at the inauguration program
Bangladesh International Tutorial Limited (BITL) is observing their 35th founding anniversary through various programs that will continue through March and April.
On March 10, a book fair and carnival was organized at BITL's its Senior Section in Uttara, Dhaka that was inaugurated by BITL alumni Zafar Sobhan, according to a press release.
Zafar Sobhan, also the Dhaka Tribune's editor-in-chief, was the chief guest at the program.
The first event of the celebration, however, was the Principal's Cup Football Tournament, in which prominent English medium schools from around the city participated. The host school won the tournament.
At the Inauguration, the school's Founder Principal and Chairperson Lubna Choudhury encouraged her students to read more.
Emphasizing the power of learning, she said: "If you can read and write, you can own the world."
The faculty, students and their parents wholeheartedly participated and enjoyed the programs throughout the day.
The upcoming events include an English drama – William Shakespeare's The Tempest – on March 30 and 31, and a Bangla drama – Chitrangada by Rabindranath Tagore – on April 6 and 7.