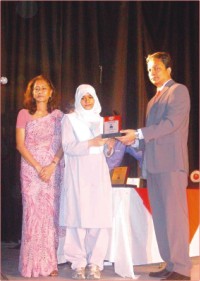 BIT Celebrates Graduation Ceremony 2009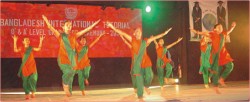 BANGLADESH International Tutorial (BIT) is a renowned English medium school known for its higher standard of education, operating from 10 of its own campuses in different locations of Dhaka city. BIT is successfully forging ahead into its 27th year of academic excellence and is recognised for its image locally and internationally. This year two students from BIT have scored highest marks in the world in two subjects, which has amplified Bangladesh's image all around the world.
The Graduation Ceremony 2009 of BIT for the G.C.E. Ordinary and Advanced Level classes was held on 26 June at the auditorium of the Red Brick School, Uttara, a sister concern of BIT.
It was a wonderful event. The students were excited to receive their Graduation Certificates. They were accompanied by their friends, teachers, parents and guardians and enjoyed the programme. It was a memorable day for the students simultaneously feeling the joy of stepping into the next phase of life and the pain of leaving a familiar place.
Some of the parents came up and delivered their speeches thanking the principal and the teachers for their efforts and dedication to their children in bringing them up as competent persons for the next level in their education.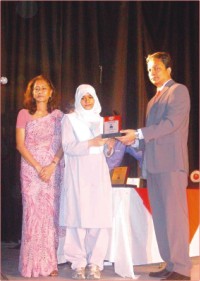 Lubna Choudhury the founder-principal of BIT emphasized in her speech "Wherever you go from here, you take the school with you – the ethics and teachings that we have tried to impart to you all these years. Always remember your roots." Saidur Rahman, Country Manager, Edexcel International congratulated the graduates and encouraged them to work harder for their higher studies to achieve world class results.
Later, all the students, teachers and guardians enjoyed a cultural programme performed by the students of BIT and enjoyed a traditional lunch.
Collected From: http://archive.thedailystar.net/campus/2009/07/02/feature_bit.htm